One of the most effective solutions to shorten the distance between you and your client is to take your business online. Doing business online has a certain benefit of earning more than what you actually do at a storefront. Internet and technology should be used by every business owner as a chance of expansion for their business at a minimal cost. It is certainly possible to earn when you are relaxing at home or even while you sleep.
Doing business online is a new trend. When it comes to E-commerce, the online policies of exchange and return also add to the benefits to the customers. Now, customers don't have to go out in the heat and can enjoy shopping sitting at home with the access of one click. Many people now prefer to shop online to avoid traveling time and traffic while enjoying the comfort of their own home. Thanks to e-com biggies like Amazon and Flipkart. Shopping online not only gives them the ability to shop whenever they want but also during the times the retail store is actually closed.
To make a client loyal, increase conversion rate, and provide proper services, it is a must to have a Contact Form on the website. Contact form is a page or window in which a client fills his/her details to contact you. So in order to maintain your website, one needs to have a well-designed contact form that blends well with the website design and complies with your goals.
As per a survey done by marketingcharts.com, The average contact page converts a measly 1% of visitors – by far the worst-performing type of web form online businesses use.
Contact Forms can be of two types – 1) The multi-step approach 2) The classic-but-minimal approach. In the classic-but-minimal approach, you only need a name, email address, and a message from users. The multi-step approach is used when you really do need more than four fields on your forms. Instead of presenting users with six fields, the user is just presented with a single field, the multi-steps forms create the illusion of only needing to fill in one, making that initial effort seem less demanding.
Contact forms make everything easier and save you so much time. But if you're still asking yourself "Why should I have a contact form on my website? Here are the benefits of having a contact form on your website.
9 Reasons why you need a Contact Form On Your Website
Availability to respond –
Every business needs to respond to the clients/ leads and a contact form is the best way to keep your leads ready for the follow-up. No matter if a business has a 24/7 phone/ticket or chats support. It's always necessary for any business to let their clients communicate through a contact form. IF a business does not have 24/7 chat or phone support, not using contact form may lead to loss of clients and income which is not good for any business.
Convenience for the client –
It is convenient for the client to submit details via a contact form rather than going to your contact page on the website, copying the email address, and then sending you an email from their email address. Contact form reduces the hassle for the client and gives them the convenience of communicating directly by filling the contact form on your website.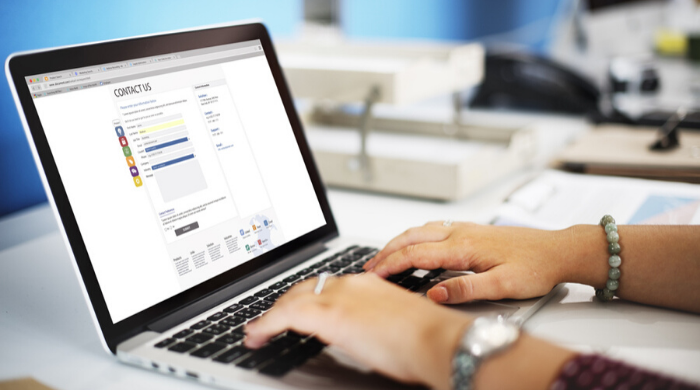 Detailed Response –
Imagine that you just have the name and email address of a prospective client. It will be difficult for you to understand what is the problem that the client has and what solution will you be proposing in your very first email. Contact form solves this issue as you will not only be able to take the contact details like name, number, location, and email, but you can also add more fields in the contact form where the client's problem is described in detail so you get the full information and can take measures accordingly.
Insights –
The details left by the leads/ clients via the contact form help you analyze and understand what requests are more frequent and this helps you understand what services people are mostly looking for. Contact form now acts as a demand analysis tool and On the basis of the data which you receive from it, you can tailor your services to ensure that you provide the right solution to the audience.
User Engagement –
Contact forms can also be used as a source of user engagement to get more conversions from the leads. One can ask the clients to subscribe to their mailing list or follow them on social media for updates and keep the engagement going. This increases the average session duration a customer spends on your website and hence increases the chances of conversions.
Security –
This one of the most important and critical reasons behind using contact forms. One can provide their email address and phone number on the contact page of the website to be contacted but this leads to potential spammers and robots to abuse your business email and phone number. Contact form lets the information of the client to reach you directly without receiving tons of spam. It also a good idea to include a reCAPTCHA function on the page to avoid bots and junk data.
Search Optimization Consideration –
One more reason for considering using forms on your website is that Google loves websites that are user friendly and responsive. Hence it gives your website a better ranking and position for your relevant keywords and you have a good SEO in place. Another important thing to consider while having a contact form is the responsiveness of the same on a mobile device. Google has a policy of mobile-first indexing and hence you will have to make sure that your website and contact form are responsive to all mobile devices and have a user-friendly interface.
Boost your email list numbers –
Contact form lets you start building your customer's email list. This list can be then used to map the user journey and send them a series of emails and offers to turn leads into customers. Building the email list and sending emails and newsletters is very important to keep people interested in your business. You can even categorize the customers based on their responses from the contact form and add more fields to do so effectively. Creating an email list will help you have a huge amount of data over time where you can upsell and cross-sell your products and services for no additional cost.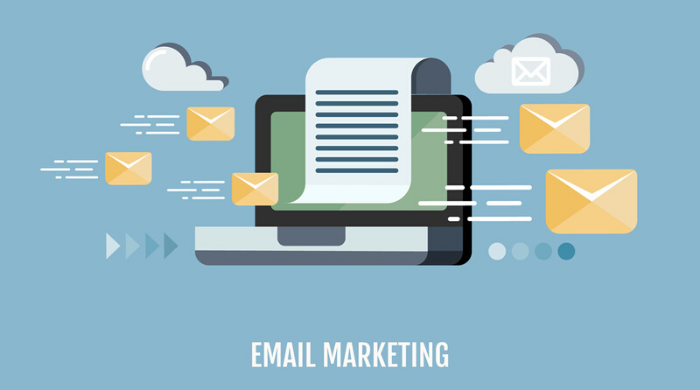 Professionalism –
Having a contact form gives your website a more professional feel and look. Make sure to keep your contact form clean and simple. A contact form shows that you're organized and also allows customers to send you a message directly with no hassle. This gives the perfect first impression on the customer and shows your professionalism.
Need a contact form on your website? We can help you. Contact us here.
So, these are a few benefits to having a contact form on your website. We hope this has helped you decide whether a contact form is right for you and your website. This is one of the best measures to grow your business, increase your conversions and user-friendliness of your website for your clients, and optimization of efforts for you.
Check out our previous blog on what GoodFirms has to say about Socialiency Advertising